Jean Marie Mielke
May 03, 1934 - March 07, 2023
Obituary For Jean Marie Mielke
MADISON – Jean Marie Mielke, age 88, passed away on March 7, 2023 at Madison Pointe Senior Living with her husband of 70 years by her side. She was born on May 3, 1934 in Madison, WI to parents, James and Odelia (Gericke) Doyle. Jean was a 1952 graduate of Edgewood High School. She met her husband, Boyd Mielke when he was visiting Madison to watch the high school basketball tournaments. Boyd was in need of directions from the Capitol building, so Jean walked him to the stadium. Two dollars for a marriage license and a few months later, they were married on November 15, 1952 at St Raphael's church in Madison. Together they raised six children and celebrated seventy years of marriage. Jean was a loving wife and wonderful homemaker to her family. She was always proud of her children, loved her dogs, and cherished spending time with her grandchildren and great-grandchildren.
She was a fan of the Green Bay Packers and Milwaukee Brewers. She enjoyed holiday celebrations, playing cards, watching birds; especially cardinals, traveling north to the cabin, and taking fishing trips with Boyd; especially to the Cisco Lakes. Jean was loved by all and fondly called "mom" by many friends and neighbors.
Jean is survived by her husband, Boyd; children, Connie (Dave) Radewan, Ken (Mary) Mielke, Ed (Kathy) Mielke, Gari-Lynn Mielke (Curtis Kee), Bob (Mary) Mielke, Sue (Steve) Freye; grandchildren, Cameron (Kay) Radewan, Katrina (Chris) Williams, Cassandra (Adam) Koch, Josh, Jeremy, and Jessica Mielke, Christina Mielke (Bobbie Kelly), Curtis Kee Jr., Samantha Mielke, Ashr McSherry, Tyler (Jayme) Freye, Travis (Liz) Freye; great-grandchildren, Olivia and Riley Radewan, Ethan and Evan Williams, Daxton, Deacon, and Dillon Koch, Aziah, Charley, and Micah Webster, Diego, Dominic, and Nevaeh Hernandez-Mielke, Camryn Tierney, Shelby and Jordan Kelly, Cattleya Rae and Silvia Marie Lemieux-Kee, Breleigh, McKenna, Ryleigh, and Hadley Freye; brothers, Pat (Elly) Doyle, Mike (Karen) Doyle; sister-in-law, Midge (Punky) Flynn; brother-in-law, Tom VanSweden; and good friend, Pam Shultz.
She was preceded in death by her parents; parents-in-law, Chester and Iola (Sturm) Mielke; brother, James (Bonnie) Doyle; sisters-in-law, Bonnie VanSweden and Gwen Mathis.
The family would like to extend a special thank you to the staff of Agrace Hospice and Madison Pointe for their compassionate care.
A Mass of Christian Burial will be held at 11:00 a.m., Tuesday, March 21, 2023 at ST. PETER CATHOLIC CHURCH, 5001 N. Sherman Ave., Madison, WI, with Father Gabriel Lopez-Betanzos presiding. A visitation will take place one hour prior to the Mass, from 10:00-11:00 a.m. Tuesday at the church. To view and sign this guestbook, please visit: www.ryanfuneralservice.com.
Ryan Funeral Home & Cremation Services
2418 N. Sherman Avenue
608-249-8257
Services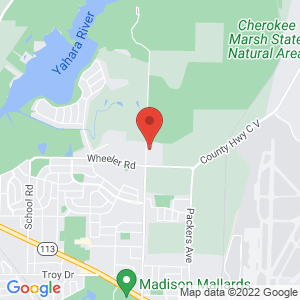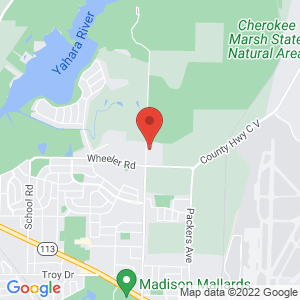 by Obituary Assistant
Photos & Video
Add New Photos & Video
Condolences

Tiffany Foster went out of her way to fulfill all my requests, talked me through problems I was facing, and tried to make me feel as comfortable as possible when I was a wreck, totally crushed, and I thank her with all of my heart for that.
James S. | July 2020
The professional manner of the staff made a difficult time a little easier.
Lynda R. | July 2020
Services provided for both parents were perfect, on time, and no issues. Brenda is awesome and strong!
Michael M. | July 2020
Skyler was absolutely amazing. She was so caring and helpful through this whole process. She even went above and beyond to meet with us in DeForest and even to make a stop at our home to drop off or pick up anything needed. While it was a small gesture, it was so helpful and greatly appreciated.
Brooke S. | Dec. 2020