Joyce Ann Stein
November 18, 1942 - March 02, 2023
Obituary For Joyce Ann Stein
Verona-
Joyce Ann (Baldwin) Stein, age 80, died on March 2, 2023 at Noel Manor in Verona Wisconsin.
Joyce was born November 18, 1942 to Ray and Fern (Setzer) Baldwin in Fond du Lac Wisconsin. In 1961 she graduated from Goodrich High School in Fond du Lac. She attended the University of Wisconsin where she met her future husband on a blind date. On September 4, 1965 she married ENS Paul Stein, USN and became a proud Navy wife. The highlight of those 8 years was the drive to the Canal Zone and 3 years in the tropics. In 1973 Paul resigned his commission and they moved back to Verona where they raised their family. In 1992 she received a bachelor's degree in business administration from Cardinal Stritch College.
The navy years instilled a love for travel. Over the years they visited 43 countries, all 50 states, and 11 Canadian provinces. Music was another passion. She was a longtime member of the Madison Diocesan Choir and enjoyed many seasons of Broadway at the Overture. Her last show was "Jesus Christ Superstar" which she thoroughly enjoyed a week before passing. She enjoyed Badger sports especially women's hockey and volleyball. Her greatest love was family. There were many weekends spent in bowling alleys and swimming pools. Other highlights were a vacation in California when the children were young, and a week at Disney World with the whole family.
Joyce is survived by her husband, Paul; son Richard (Kelly), Muskego, WI; daughter Karen (Kevin Carr), Gurnee, IL; grandchildren Aidan and Logan Stein and Kinzie Carr. She is further survived by brothers-in Law Del Lynch, Bernard Stein (Lynn); and Sister-in Law Margaret (Bruce) Sharp; 72 nieces and nephews spanning 3 generations. She was preceded in death by her parents, parents-in-law George and Bernardine Stein, sister-in-law Georgeann Lynch, and grandson Patrick Carr.
A Mass of Christian Burial will be held at 11:00 AM on Tuesday, March 14, 2023 at St. Christopher Parish, 301 N. Main Street, Verona with Father Rob Butz officiating and Father Jay Poster concelebrating. Visitation will be held at the church from 10 AM until the time of Mass. Internment will be at a later date at the National Memorial Cemetery of the Pacific, Oahu, Hawaii.
In lieu of flowers, the family requests donations to the Madison Diocesan Choir.
To view and sign this guestbook, please visit: www.ryanfuneralservice.com.
Services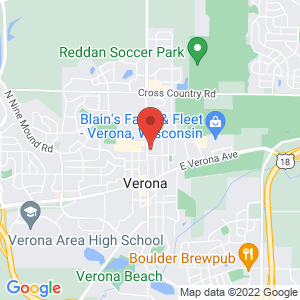 by Obituary Assistant
Photos & Video
Add New Photos & Video
Condolences

Tiffany Foster went out of her way to fulfill all my requests, talked me through problems I was facing, and tried to make me feel as comfortable as possible when I was a wreck, totally crushed, and I thank her with all of my heart for that.
James S. | July 2020
The professional manner of the staff made a difficult time a little easier.
Lynda R. | July 2020
Services provided for both parents were perfect, on time, and no issues. Brenda is awesome and strong!
Michael M. | July 2020
Skyler was absolutely amazing. She was so caring and helpful through this whole process. She even went above and beyond to meet with us in DeForest and even to make a stop at our home to drop off or pick up anything needed. While it was a small gesture, it was so helpful and greatly appreciated.
Brooke S. | Dec. 2020