Karen Sue Schwingle
February 26, 1953 - November 25, 2022
Obituary For Karen Sue Schwingle
MADISON – Karen Sue Schwingle, age 69, was reunited with her Heavenly Father on November 25, 2022.
Karen was born in Wauwatosa, Wisconsin on February 26, 1953, daughter of Horace and Dorothy (Guetschow) Ross.
Upon graduating from Monona Grove High School in 1971, Karen attended Madison Area Technical College, succeeding in a near 40-year career with the Wisconsin Technical College System.
In 1980, Karen became a mother with the birth of her daughter, Nicole. Karen's second daughter, Kristin, was born in 1986.
Karen is survived by her daughters, Nicole (Randy) Heallen and Kristin; grandchildren, Anabel, Ava, Blake and Jonah; sister, Diane (Larry) Alward; and brothers, Richard and Michael (Maureen) Koch;. She is further survived by numerous nephews, family and friends.
In life, Karen was undoubtedly one-of-a-kind. A strong, resilient, and compassionate mother, sister, and friend, Karen filled the hearts of those who knew her with her unwavering love and affection.
Kind-hearted and fun-spirited, Karen will be remembered as a compassionate and dependable friend. Karen truly cherished the relationships she formed in life and beamed in the company of those who were near and dear to her.
Among her many adorning qualities, Karen was a gifted painter and avidly sought adventure. Her imaginative nature was unmistakable and radiated through many of her works of art. In her travels, Karen was also blessed to experience some of the most beautiful scenery the world has to offer.
Karen's love and dedication to her children and grandchildren was unparalleled and impossible to define by words alone. To her children, Karen was many things: resilient and tenacious; selfless and sacrificing; caring and kind.
A memorial service will be held at 12:00 PM NOON on Friday, December 9, 2022 at ABIDING SHEPHERD LUTHERAN CHURCH, 406 West Cottage Grove Road, Cottage Grove.
To view and sign this guestbook, please visit: www.ryanfuneralservice.com
Ryan Funeral Home & Cremation Servies
2418 N. Sherman Avenue
608-249-8257
Services
Abiding Shepherd Lutheran Church
406 West Cottage Grove Road
Cottage Grove, WI
53527
Get Directions »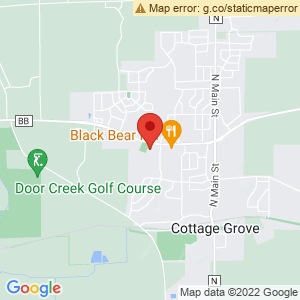 by Obituary Assistant
Condolences

Tiffany Foster went out of her way to fulfill all my requests, talked me through problems I was facing, and tried to make me feel as comfortable as possible when I was a wreck, totally crushed, and I thank her with all of my heart for that.
James S. | July 2020
The professional manner of the staff made a difficult time a little easier.
Lynda R. | July 2020
Services provided for both parents were perfect, on time, and no issues. Brenda is awesome and strong!
Michael M. | July 2020
Skyler was absolutely amazing. She was so caring and helpful through this whole process. She even went above and beyond to meet with us in DeForest and even to make a stop at our home to drop off or pick up anything needed. While it was a small gesture, it was so helpful and greatly appreciated.
Brooke S. | Dec. 2020