Leila Dibuni Nijim
March 17, 1936 - February 27, 2023
Obituary For Leila Dibuni Nijim
Madison - Leila Dibuni Nijim, the daughter of Rev. Simman Dibuni and Matilda Khoury, passed away peacefully in her home on February 27, 2023.
Leila was born on March 17, 1936 in Acre, Palestine. Her childhood in Palestine was disrupted by the Nakba (catastrophe), which caused the end of Palestine. After finishing secondary school, she attended teacher's training college and earned her teaching degree. In 1962, Leila married Badie Khalil Nijim. She had three daughters and gave up her teaching career to be a dedicated mother. In 1968, Leila immigrated to the United States with her family. Leila lived in multiple states over time. Wherever she built her home, she was active in parish and community service. Leila was proud of her Palestinian and Episcopalian identities.
Leila was preceded in death by her husband and sister Lydia (Zabaneh).
Leila is survived by her sister Lulu (Emery), her daughters Samar, Dawn Sahar (Hill) and Samia (Hefferan), grandchildren Lydia (Hill), Orion (Hill) and Jack (Hefferan), and many loved nieces and nephews.
Leila's service will take place on Saturday, April 15, 2023 at St. Andrew's Episcopal Church, 1833 Regent Street, Madison, Wisconsin. Family visitation will start at 1:00 p.m. Funeral service at 2:30 p.m. with a reception following. The funeral will be live streamed for people who are unable attend in person.
in lieu of flowers, donations can be made to the Middle East Children's Alliance (MECA), https://www.mecaforpeace.org/. Please reach out to Ryan Funeral Home in Madison to request that information. To view and sign this guestbook, please visit: www.ryanfuneralservice.com.
Ryan Funeral Home & Cremation Services
2418 N Sherman Ave
608-249-8257
Services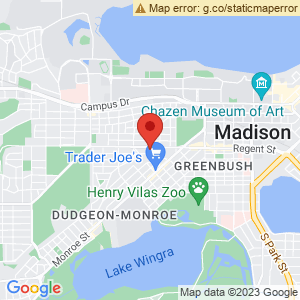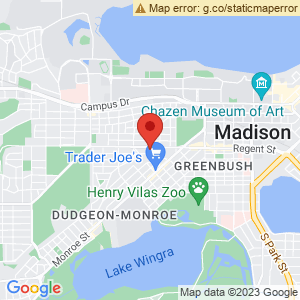 by Obituary Assistant
Photos & Video
Add New Photos & Video
Condolences

Tiffany Foster went out of her way to fulfill all my requests, talked me through problems I was facing, and tried to make me feel as comfortable as possible when I was a wreck, totally crushed, and I thank her with all of my heart for that.
James S. | July 2020
The professional manner of the staff made a difficult time a little easier.
Lynda R. | July 2020
Services provided for both parents were perfect, on time, and no issues. Brenda is awesome and strong!
Michael M. | July 2020
Skyler was absolutely amazing. She was so caring and helpful through this whole process. She even went above and beyond to meet with us in DeForest and even to make a stop at our home to drop off or pick up anything needed. While it was a small gesture, it was so helpful and greatly appreciated.
Brooke S. | Dec. 2020