Harry Gordon Klinger
September 01, 1925 - November 01, 2023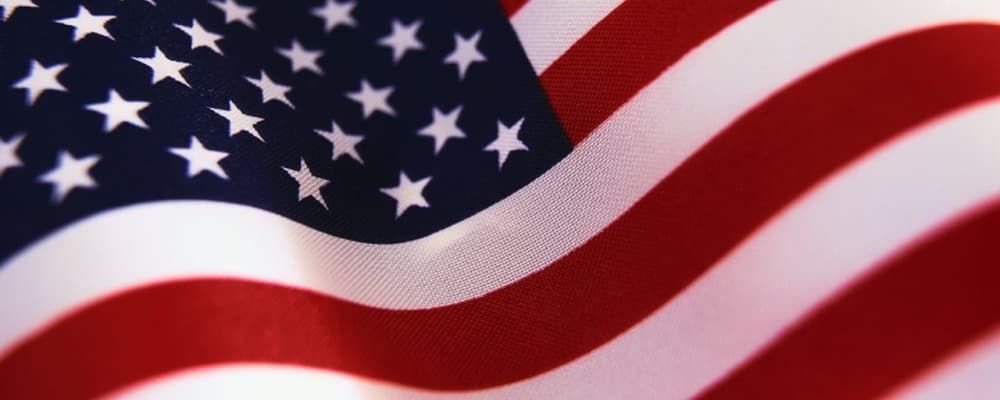 Obituary For Harry Gordon Klinger
MADISON - Harry Gordon Klinger, age 98, passed away early Wednesday morning, November 1, 2023, from injuries sustained in a fall at his Fitchburg home. Until his death, Harry had remained an active and independent man, deeply involved in his hobbies and with his large family and multitude of friends, both in Madison and at his winter residence in Naples, Florida.
Born on September 1, 1925, to Harry J. and Rose (Wojciewski) Klinger, he was raised in the Vilas neighborhood and educated at St. James Catholic School and West High School, along with his older sister, Beatrice. Harry served with the U.S. Navy in the Pacific Theater of Operations during World War II, primarily in New Guinea and the Philippines.
Harry was united in marriage to Betty Jane Green on July 15, 1944, and together they raised nine children and were blessed with 13 grandchildren and 13 great-grandchildren during their 25 year marriage. He apprenticed in his father's furniture upholstery business before beginning his 35 year career with the Madison Fire Department on his birthday in 1949, climbing through the ranks from Lieutenant to Captain to District Chief, and retiring in 1984 as Assistant Chief. During his tenure, Harry implemented Affirmative Action initiatives and gained admiration for his impeccable work ethic and contributions to the department, including the creation of the official emblem still in use today.
His tremendous artistic talent was a gift Harry generously shared with others. Harry could sketch Disney characters like Walt himself, produced caricatures and posters, crafted over 100 detailed intarsias using 40 species of wood, built elaborate doll houses and personalized shadow boxes, created cactus and grapevine stick lamps, wooden furniture, as well as lovely home decor items. He energetically improved each of his houses, including the family homes on Mound Street and Mills Street, and still found time to pack snow into magical life-sized sculptures of a dragon, elephant, and horse to enthrall his children. At age 71, Harry's impressive bowling was recognized when he bowled a 702 series. He has been featured in the local newspaper on several occasions for his artistry and achievements.
Harry and his later partner of 38 years, Barbara, were avid travelers throughout the United States until her death in 2011. They enjoyed their homes in Madison, cabin in Westfield, and winter home in Naples. Both were actively involved in their communities, most recently the condo association where Harry still resided in Seminole Village. Harry engaged and entertained the close-knit community with his gazebo gatherings, putting together themed, pun-filled invitations each week that were later bound into a booklet. He shared meaningful conversations on a wide variety of topics, was a generous host to visitors, and kept you on your toes with his intelligence, sharp wit, and humor. Mensa Sudoku, the New York Times crossword, and jigsaw puzzles were enjoyable to Harry. He lived alone, cooked elaborate meals, conducted personal business, actively attended social events, engaged in hobbies, remained a licensed driver who still washed his car by hand, and continued an extraordinary life of zest and independence despite being just two years shy of 100 years old. Doctors were astonished at Harry's excellent health and called him their Poster Boy after he sailed through heart surgery at age 95.
Harry is survived by eight of his nine children, Raymond (Lynda), Linda Olson (Bob), Jeanne Kaminski (Stephen), Michael (Theresa), Donald (Margaret), Debra Kuehl (Gene), Richard (Cindy), and Mark (Aissa); grandchildren, Stacey Smith, Hilary Hagerty, Kimberly Kuchar (Jeff), Michelle Hoeft (Brett), Stephen Jr. (Katie) and Matthew (Izabela) Kaminski, Angela Stamm (Jeremy), Kristi Tollefson (Andy), Adrienne Klinger (Scott), Kelsey, Katelyn and Kristina Kuehl, Stephen Klinger, Brooke Nettum, Tamara Thies, Marissa Tokarczyk (Ben); great-grandchildren, Tyler Smith and Keegan Kovaleski, Zachary and Ashley Hagerty, Kasey, Alyssa and Kody Kuchar, Natalie and Evan Hoeft, Alayna Stamm, Chayzen Tollefson, Cohen, Brennan and Chesney McKail; son-in-law, Dale Smith; niece, Beverly Lewis; nephews, David (Donna), Ronald (Gale) and Kenneth Cochems, David (Marcia) and Robert (Elisabeth) Green; niece-in-law, Denise Green; and so many dear friends.
In addition to his parents, preceding him in death were his partner, Barbara Bernhardt; his former wife and the mother of his children, Betty Klinger; daughter, Nancie Smith; infant daughter, Judith; son-in-law, Lawrence Olson; grandson, Dale Patrick Smith; infant great-grandchildren, Saige Hoeft and Jack Kovaleski; sister, Beatrice Cochems (Henry); sister-in-law, Virginia Hansen (Claire); brother-in-law, Edward Green (Nancy); nieces, Carol Dupont and Janet Wenger (Craig); and nephews, James, Paul and Charles Cochems, and James Green.
Harry was an absolutely incredible man who will be immensely missed.
A Mass of Christian Burial will be held at 12:00 p.m. on Wednesday, November 8, 2023, at St. James Catholic Church - Good Shepherd Parish, 1204 St. James Court, Madison, followed by a prayer service and military rites at Resurrection Cemetery Mausoleum and a late luncheon at the church. Family and friends are also invited to celebrate Harry's life at a visitation on Tuesday, November 7, 2023, from 4:00 p.m. until 7:00 p.m., at Ryan Funeral Home, 5701 Odana Road, Madison.
Condolences

Tiffany Foster went out of her way to fulfill all my requests, talked me through problems I was facing, and tried to make me feel as comfortable as possible when I was a wreck, totally crushed, and I thank her with all of my heart for that.
James S. | July 2020
The professional manner of the staff made a difficult time a little easier.
Lynda R. | July 2020
Services provided for both parents were perfect, on time, and no issues. Brenda is awesome and strong!
Michael M. | July 2020
Skyler was absolutely amazing. She was so caring and helpful through this whole process. She even went above and beyond to meet with us in DeForest and even to make a stop at our home to drop off or pick up anything needed. While it was a small gesture, it was so helpful and greatly appreciated.
Brooke S. | Dec. 2020