Leland C. "Lee" Lemens
June 10, 1930 - March 11, 2023
Obituary For Leland C. "Lee" Lemens
Leland C. "Lee" Lemens, age 92, passed away on Saturday, March 11, 2023 at All Saints Assisted Living in Madison, WI. Lee was a kind, caring, understanding and God fearing man who would help anyone that asked. He set an example to all of us to prioritize giving, helping, honesty, and being involved at work and volunteering.
Born June 10, 1930 in Red River, Wisconsin, Lee was the son of Alvin and Evelyn (Hurley) Lemens. Lee graduated from Algoma High School in 1947. From 1947 to 1949 he worked at several jobs until he joined the US Army in April of 1949 until 1952.
On July 31, 1954 he was united in marriage to Celia Wendricks in Namur, Wis. In their 48 years of marriage, they raised 7 children. They enjoyed dancing and visiting family and friends. Celia passed away in May of 2002.
Lee married Marilyn Franke on October 11, 2003 in Madison Wisconsin. Lee and Marilyn enjoyed their family and traveling until Marilyn passed away in January of 2017
His military service included being stationed in Oahu, Hawaii during the Korean War from Nov. 1950 to Oct. 1952. Lee left the US army in 1952 and returned to service in the US Army Reserves in 1956. He served in a number of Reserve Units, the last being the 410th Signal Company in Stevens Point, WI and then Junction City, WI. He achieved the rank of Chief Warrant Officer 4. He wore many different hats during his long service, performing electronic maintenance and repair, mess officer, motor pool officer and electronic security. He received the Good Conduct Medal, National Defense Metal, Armed Forces Reserve Medal, Army Reserve Components Medal, Army Commendation Medal, Army Achievement Medal, Excellence in Rifle Competition Medal, Sharpshooter with Pistols Medal and the Meritorious Service Medal. He retired from the US Army reserves in 1990. In 2016 Lee was able to participate in the Badger Honor Flight to Washington DC. He was so proud of his service in the US Army.
Lee worked at Peterson Builders Shipyards from Oct 1952 to July, 1955 installing electrical cables in minesweepers. In July of 1955 he started his Electrical Apprenticeship at the University of Wisconsin-Madison. He worked for the UW for 36 ½ years, retiring in January, 1992. He taught part time in the Electrical Apprenticeship Training Program at Madison Area Technical College from 1967 until 2000.
He was also an active member of the IBEW for 65 years. He served as Financial Secretary and volunteered for numerous boards and committees. He was the founder of the Local Union 159 Retirees Club organizing a number of community projects. Under Lee's direction and request, a number of retirees helped wire the Ronald McDonald House, many Vilas Zoo fundraisers such as the Haunted House and their summer night at the zoo. He also organized the retirees each year to count the donations from the annual Holiday Fantasy in Lights at Olin Park, including the 2022-2023 display. He served on the Labor Temple Board and was instrumental in helping the Labor Temple become financially solvent.
He also served as the Assistant Scoutmaster for Troop 102 at St Maria Goretti church for 12 years and coordinated the troop's paper recycling drive for 10 years.
Lee was involved with many organizations including: Holiday Fantasy in Lights, Ronald McDonald House, Fishing Has No Boundaries, Boy Scouts, Knights of Columbus Council 7527, American Legion Post 501 and Church.
He survived Stomach Cancer, Oral Cancer and had 12 heart stents.
Lee is survived by six children, Wayne (Maureen) Lemens of Rochester MN, Paul (Mary Lou) Lemens of Sarona, Susan Lemens of Madison, Teresa (Matthew) Stanek of Hillsboro, Thomas (Amy) Lemens of Madison, James (Katrina) Lemens of Monona; 12 grandchildren, 11 great-grandchildren, his brother Myron (Sharon) Lemens, his sister Patricia Fagg, Doryce Lemens (sister-in-law), his sister Lynn (Kevin) Challe and many nieces, nephews and friends.
He was preceded in death by Evelyn Krueger (mother), Alvin Lemens (father), Celia Lemens (wife), Marilyn Franke-Lemens (wife), Alvin Lemens (son), Robin Brewer (daughter-in-law), Anthony Lemens (grandson), Carlton Lemens (brother), Lyle Lemens (brother), Orville Lemens (brother), Wayne Lemens (brother), Morris Fagg (brother-in-law) and Howard Krueger (step-father).
A Mass of Christian Burial will be held at 11:00 a.m. on Friday, March 17, 2023 at St. Thomas Aquinas
Catholic Church, 602 Everglade Drive, with Father Bart Timmerman officiating.
Visitation will be held from 4-7 p.m. on Thursday, March 16, 2023 at Ryan Funeral Home, 5701 Odana Road, with a rosary service at 4:00 p.m. Visitation will also be held from 10:00 a.m. until the time of Mass on Friday at the church. Interment with military honors will follow at Resurrection Catholic Cemetery, Madison.
In lieu of flowers the family asks for donations to your favorite charity or one of the charities below.
Holiday Fantasy in Lights
IBEW/NECA 4903 Commerce Court McFarland, WI 53558
Fishing Has No Boundaries – Madison Chapter 1618 Mayfield Lane Madison, WI 53704
Ronald McDonald House Charities of Madison 2716 Marshall Court Madison, WI 53705
Photos & Video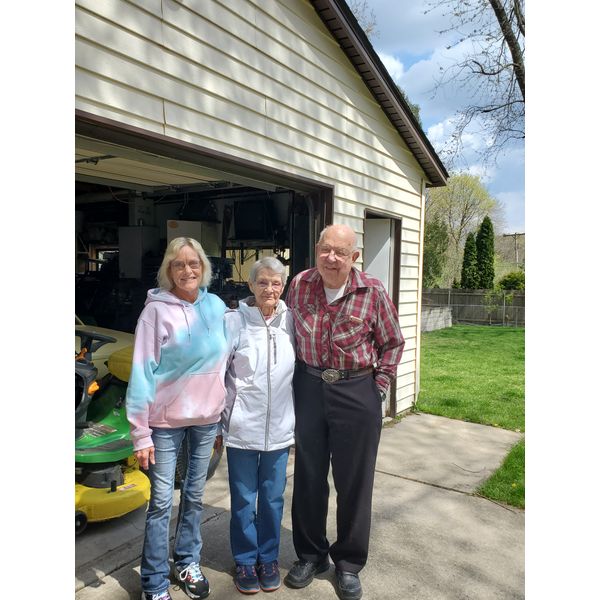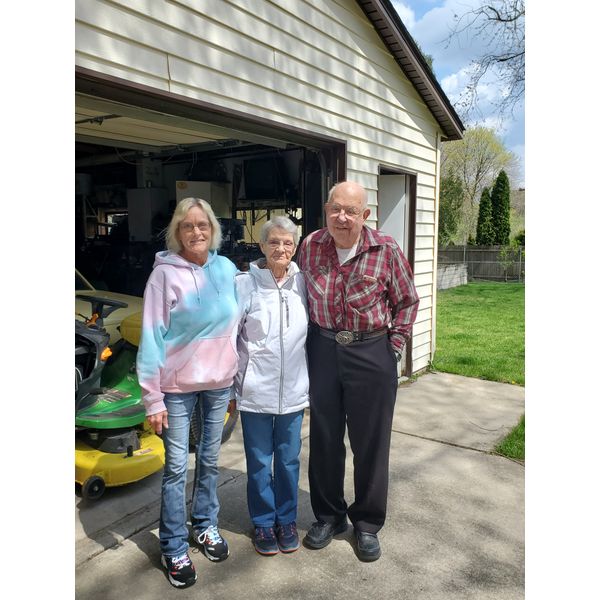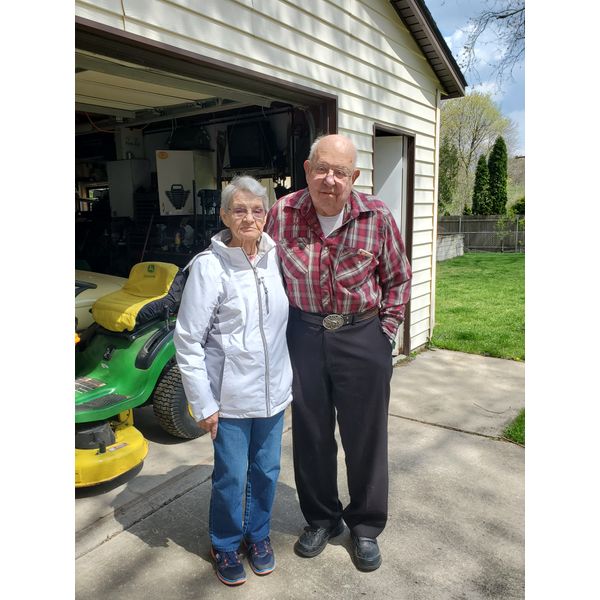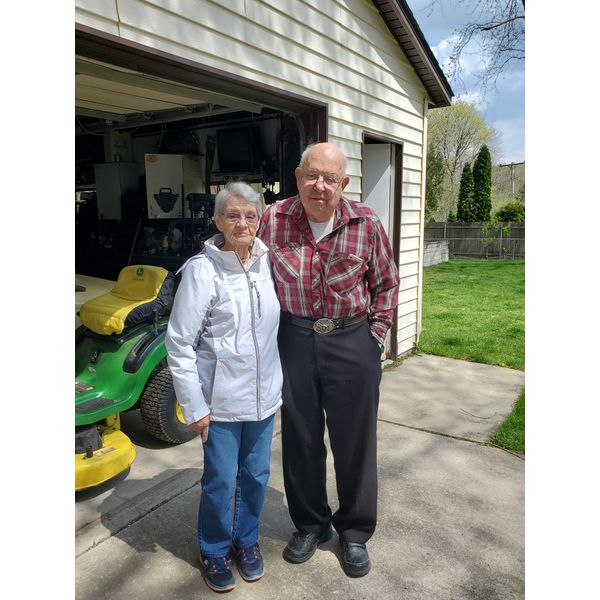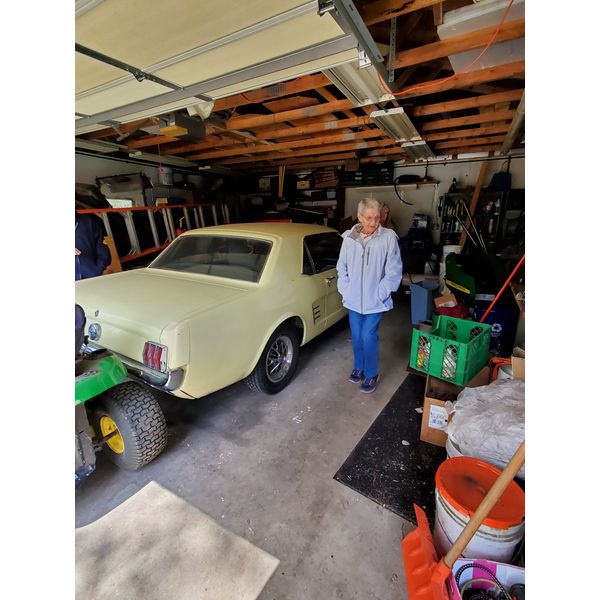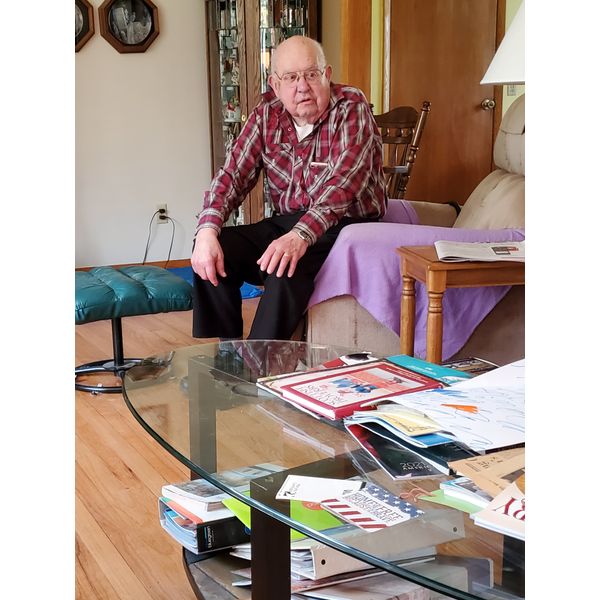 Add New Photos & Video
Condolences

Tiffany Foster went out of her way to fulfill all my requests, talked me through problems I was facing, and tried to make me feel as comfortable as possible when I was a wreck, totally crushed, and I thank her with all of my heart for that.
James S. | July 2020
The professional manner of the staff made a difficult time a little easier.
Lynda R. | July 2020
Services provided for both parents were perfect, on time, and no issues. Brenda is awesome and strong!
Michael M. | July 2020
Skyler was absolutely amazing. She was so caring and helpful through this whole process. She even went above and beyond to meet with us in DeForest and even to make a stop at our home to drop off or pick up anything needed. While it was a small gesture, it was so helpful and greatly appreciated.
Brooke S. | Dec. 2020