Thomas E. "Thos" Schreiber
January 21, 1942 - March 07, 2023
Obituary For Thomas E. "Thos" Schreiber
Sun Prairie /Madison-
Thomas E. "Thos" Schreiber, age 81, passed away on Tuesday, March 7, 2023 surrounded by his family at Agrace HospiceCare in Fitchburg, after an extended battle with COPD. He was born on January 21, 1942, in Milwaukee, WI the son of Edward and Lorraine (Springman) Schreiber. He attended St. James Grade School and graduated from Edgewood High School in 1960. Tom retired at the age of 52 from Wisconsin Bell Telephone Company, after 34 years of service as a technician. He was united in marriage to Karen Peschel on January 6, 1962.
Tom was an avid Badgers and Brewers fan, and also enjoyed bowling, sudoku, listening to music and a Korbel at 4:00.
He is survived by his wife of 61 years, Karen; children, Marie (Tom) Pollard, Paul (Nancy), and Gary (Tabatha); grandchildren, Megan (Ryan) Boggs, Emily Schreiber, Marty (Sasha) Pollard, Austin (Kelsi) Schreiber and Jarrett Schreiber; great-grandson, Tommy Boggs; sister, Mary Ann Enders; and many other nieces, nephews, other relatives and friends.
Preceded in death by his parents; sister, Joan (Gary) Markgraf; and brother-in-law, Pat Enders.
A memorial service will be held at 12:00 p.m. on Saturday, March 18, 2023 at Ryan Funeral Home, 2418 N. Sherman Avenue. Visitation will be held from 10:30 a.m. until the time of service. A private burial will be held at a later date.
The family would like to thank the staff at Agrace HospiceCare for the kind compassionate care they gave Tom.
In lieu of flowers, memorials may be made to Agrace HospiceCare, Carbone Cancer Center or the American Family Children's Hospital.
To view and sign this guestbook, please visit: www.ryanfuneralservice.com.
Services
Ryan Funeral Homes - Madison North East
2418 N. Sherman Avenue
Madison, WI
53704
Get Directions »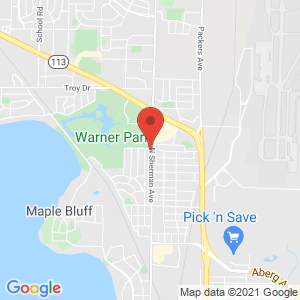 Ryan Funeral Homes - Madison North East
2418 N. Sherman Avenue
Madison, WI
53704
Get Directions »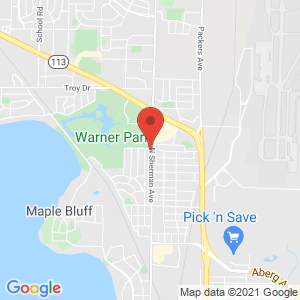 by Obituary Assistant
Photos & Video
Add New Photos & Video
Tiffany Foster went out of her way to fulfill all my requests, talked me through problems I was facing, and tried to make me feel as comfortable as possible when I was a wreck, totally crushed, and I thank her with all of my heart for that.
James S. | July 2020
The professional manner of the staff made a difficult time a little easier.
Lynda R. | July 2020
Services provided for both parents were perfect, on time, and no issues. Brenda is awesome and strong!
Michael M. | July 2020
Skyler was absolutely amazing. She was so caring and helpful through this whole process. She even went above and beyond to meet with us in DeForest and even to make a stop at our home to drop off or pick up anything needed. While it was a small gesture, it was so helpful and greatly appreciated.
Brooke S. | Dec. 2020